If you are reading our biographies we hope we will have the pleasure of hearing from you and representing you in your next Real Estate transaction. Sincerely, The Baker Family
---
Jim
Licensed Realtor
For more than 3 decades I have been helping people achieve their real estate goals in Greater Vancouver. My deep commitment to providing quality service to my clients, with an honest and ethical approach, has resulted in over two thirds of my business coming from past clients and their referrals. I truly believe there is no greater compliment in this business than a referral from a past client.
I am a Diamond Master Member of the Real Estate Board of Greater Vancouver's Medallion Club, which recognizes the top 10% of practicing realtors. I have been a Medallion Club member for 19 years. I have attained Re/Max's Lifetime Achievement and Platinum Club status. Prior to entering the Real Estate Industry, I obtained a Bachelor of Business Administration from Simon Fraser University.
---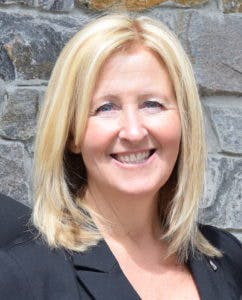 Julie
Licensed Realtor
After working as a sales representative in the movie industry for nearly 10 years I obtained my Real Estate License in 1990 and joined my husband Jim.
Jim and I have built 3 homes within the Tri-Cities. We have lived at our current home in Port Moody for 23 years and have raised our two children there. Once our kids were in school, I worked within School District 43 for 8 years. I have worked in many of the 70 schools in this District. Family and Home are very important to me.
I take being a Realtor seriously. Assisting Sellers and Buyers over the past 28 years has provided me with a wealth of experience and information to pass on to my clients. I love this profession and working with people, and I take pride in what I do.
When working with buyers I will often say that Real Estate is a process and when the right home comes along the buyer will know. Sometimes finding the right property doesn't happen right away. It is during these times that I assure my clients to be patient and that I will continue to show them properties until the right one comes along. Finding a property that my clients love is of great importance to me.
With close to 30 years selling properties, Jim and I have developed a strong marketing plan to go along with our strong work ethic. It is important to us that our sellers know that we are representing them with the highest integrity and that we want the best results for them. We let our sellers know that our listing contracts come with a 100% Satisfaction Guarantee.
---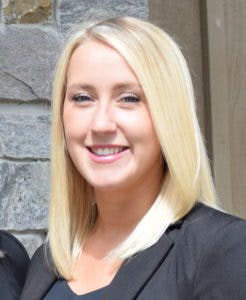 Lauren
Unlicensed Assistant
Working with people every day and helping clients achieve their goals is what I enjoy most about my career. Growing up, I was surrounded by Real Estate with both my parents and grandparents being Realtors. This created a solid foundation for my understanding of the industry, how to be an ethical realtor, and showed me the determination and drive one needs to succeed. I became licensed after graduating from SFU with a Bachelor of Business Degree and doing some world travelling.
My main objective is to work hard for my clients and make sure they are happy at the end of the day. I do this by listening to our client's needs, understanding their wants, and putting 100% of my time and energy into helping them achieve their sale or purchase. I bring a fresh perspective to the industry and aim to provide clients with the knowledge and tools necessary to understand the market and make informed decisions